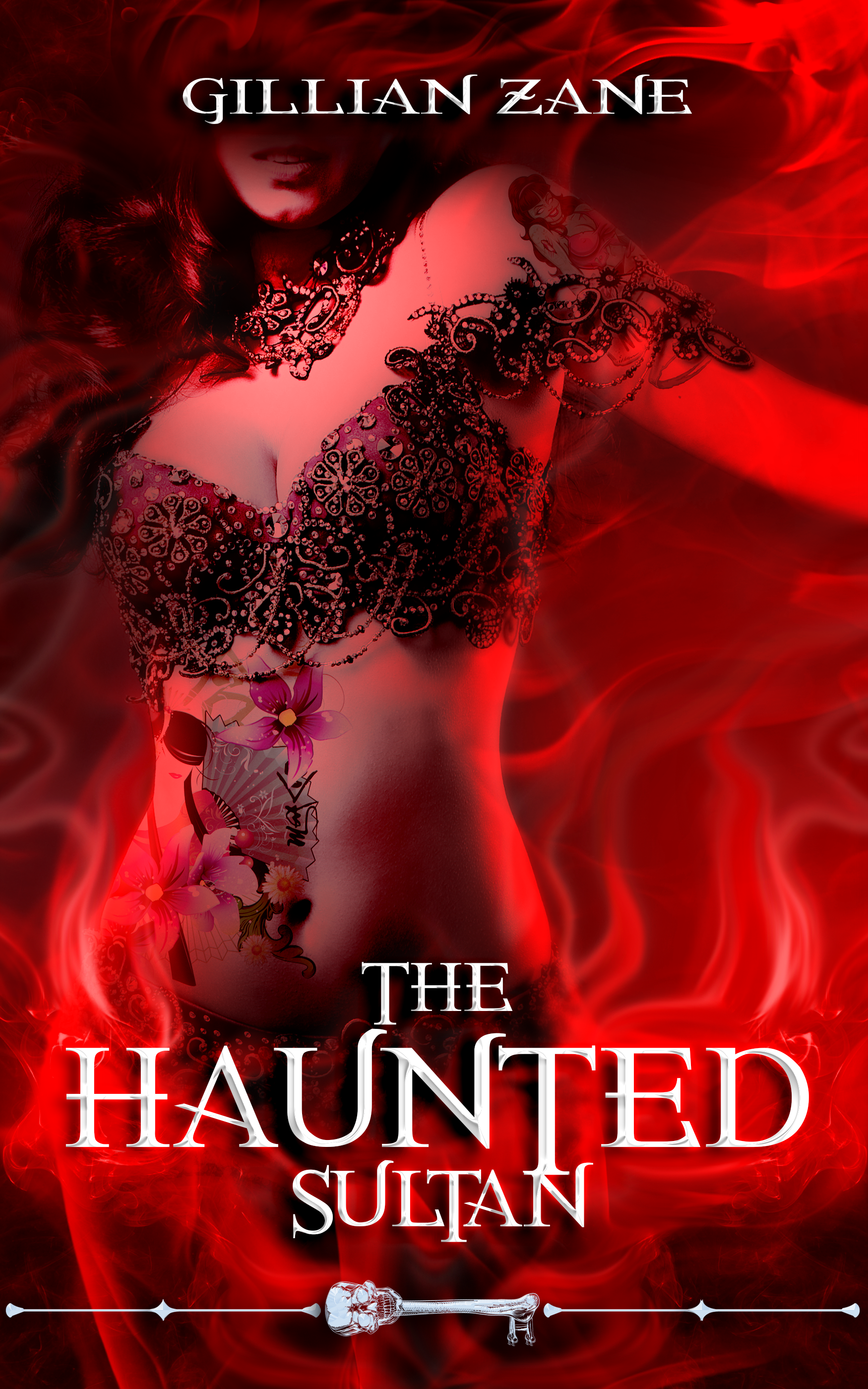 If I had to describe this story it would be the group of words you see above. Owen, Sierra, Sex, Blood, Sultan and so many more. This is not like any book you've read before. It's different. Zane's voice is fresh and witty. "There was soo much blood" was my thought as I got to the meat of the story, but then there was also the adventure. The mystery, the beginnings of a somewhat "interesting relationship" between the two main characters Owen and Sierra. There was also the Sultan, who at times made me laugh with his outright "honest" behavior. He couldn't help himself. He's the Sultan for crying out loud.
This was definitely an adventure, fraught with peril, a Jinn, and some naughty, yet at times "interesting" scenes. I say "interesting" loosely here, and not in a bad way. You just have to read it to understand what I'm talking about. The story is vivid, and is based off of the actual telling of the Gardett-Laprete House in the New Orleans French Quarter. I probably should have thrown Ghost story up there in the words above, as that is part of the theme of the story, but I will say this. If you're ever in Nola, and you go into a shop, and get something for free, you better make sure you know exactly what you're getting into! I would rate this book a 4.5 stars. There is no rhyme or reason why it's not a 5 because I know others will give it such a rating. I'm used to the author's voice, and I adore it. I think what threw me for a loop was the "interesting" naughty scene. Now, it was not a bad scene, but it did take me out of my moment for a minute and made me think. "Oh gees, this is not happening." But it did happen and after the vivid picture it painted inside my head was done playing it's high-light reel, I had to set the book down for a moment and think happy thoughts.
If you're down for the dark and gritty voice that can be found in Zane's Nola Zombie series, then you're definitely down for this. If you've never read Zane, and would like a go of it, then start with Nola, that way you'll be ready for this beauty when it drops in June! Happy Reading folks, definitely a recommended read from me!
Book Info
Skeleton Key Book Series
One Skeleton Key. Endless Adventures.
https://skeletonkeybookseries.com
The Sultan's Palace is one of the most horrific tales of New Orleans' historic French Quarter. The Sultan, a Turkish man who lived there in the late 1800s, is said to be seen staring down at people on the street from the third-floor balcony of the house nicknamed The Sultan's Palace. On most nights in the French Quarter, haunted tour groups traipse past the majestic house while tour guides weave tales of mass murder, thieving pirates and jealous brothers…but none know the real truth.
Sierra is spending her twenty-first birthday with her best friend in New Orleans. It's Halloween and what better way to celebrate the night than on a spooky haunted tour? Sierra has to have the whole package though, and with her best friend leading the way, they find a costume shop down a dark alley and a mysterious shopkeeper who has the perfect costume for her. She doesn't want money though, only a favor, help the one that asks. Clothed in a breathtaking costume, with a mysterious key around her neck, Sierra goes on the haunted tour and quickly forgets the strange shopkeeper, especially as she strikes up a conversation with Owen and sparks begin to fly. She doesn't remember the words of the shopkeeper until someone asks for help…and the key around her neck opens the door to the Sultan's Palace.
Coming soon on Barnes iBook's and Kobo!
Author Info
"Ali," he said with a nod.

"Yeah, well, look Ali, you're nice and all, but I'm not interested. The only reason why I didn't fight you more was because of the spell. I'm kinda sort of with Owen and we have a job to do and it doesn't involve getting sweaty and naked."

"Kinda sort of?" Owen asked, eyebrow raised.

"Don't want to assume anything. We did only hookup because of the aforementioned lust spell," she whispered to him.

"The fact you used aforementioned in a sentence makes me want to turn kinda sorta into yes please."

His face lit up in a grin and she had the desperate urge to kiss him.

"Yes, please," she grinned back. "And all it takes is words to get you all hot and bothered?"

"Writer," he shrugged and leaned in.
Giveaway
New to Gillian Zane? Want to read RUN? Well here's your chance! Comment on the blog for a chance to win RUN! (E-book format)  Winner picked on Sunday!
RUN | Zombies are on the loose in New Orleans and of all the End of the World scenarios, Alexis Winter wasn't prepared for this one. But, an apocalypse is an apocalypse and she should have this covered. She has been "prepping" for the last three years. The problem is location and timing. She's stuck downtown and she has to get to her house on the outskirts of the city so she can get her supplies and bug-in (for the "non-preppers" this means hole up and stay safe).
Agreeing to work on a Saturday is now coming back to bite her on the ass big time. Hopefully, it won't be a literal bite by the walking dead.
Luck favors the prepared, and as luck would have it, it comes in the form of the ridiculously hot Blake Miller. Former military man, current mercenary, Blake Miller, the man with the plan, his goal: steal a boat and trek up the Mississippi until they find safety. Alexis thinks this is a great plan and she decides to team up with Blake. The two team up in unexpected ways as they find they can't keep their hands off of each other even when the world is falling down around them.
Can Alexis and Blake survive the end of the world, and if they do make it through the night, find a place that is safe and secure? Can their newfound attraction lead them down the road to love or heartbreak?
Zombies, sex, romance and carnage…you can't get any better than this.
Be warned, there will be monsters, living and dead, there will be very intense sex scenes and there will be three books in the series.